Hello and Welcome to Chelle Caldwell Fotographerie

A Visionary and Maker of Pictures

Thank you so much for visiting my page. Let me tell you a bit about me. I grew up in Southern California, but I now reside in the beautiful Pacific Northwest with my husband, Joel, family, and pets of two dogs and chickens.

My love of picture-making stemmed from my dad, who was the unofficial family documentarian. As a result, I have always been fascinated with film photography and super 8 home movies.

I love lifestyle and portrait photography. Although my leading workhorses are my digital cameras, I sometimes also throw in additional film portraits as gifts to you. There is something about that high-quality heirloom result.

My style is to artfully document you with influences in photojournalism, fine art, and that cinematic look. Speaking of that cinematic look, I've
started to add cinematic films to my repertoire under a film production called "a Frenchie Butt Film" in honor of my BFF LulaBelle, my little French Bulldog.

If you're up for a fun day, let's collaborate and take pictures!

Chelle is currently based in the Seattle area and is also available for travel assignments.
---
A w a r d s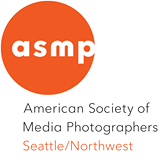 ---
A Fun Promotional Video



SIGN UP FOR MY NEWSLETTER TO STAY IN THE KNOW!



YOUR PRIVACY IS IMPORTANT AND YOU WILL NEVER BE SPAMMED OR SOLD DOWN THE RIVER