In the spirit of...
Not long ago while studying the history of photography, in which I happen to have a huge interest in the early techniques and a deep admiration of the photographers of the 19th century,
One of the photographers that I especially admire of the times and somewhat can relate to is Julia Margaret Cameron. What a fascinating woman she was and what was cool about her is that her adult children gave her, her first camera at the age of 48 because they didn't want her to be bored. I love it! So she didn't start photographing until later in life, and that is where I can relate with her.
She was criticized by her peers for her focus issues and other unconventional results (like scratches, smudges and thumbprints), but I think it was great that she paid no mind to those pesky critics. She immersed herself in the process and experimented a lot! The people she photographed were friends, family and her neighbors. Along with the criticism, she was considered a celebrity photographer in the sense of photographing Sir John Hershel (who happened to teach her everything he knew about the process) Oh and one of her neighbors Alfred Lord Tennyson. The two gentlemen had great admiration and championed her work, they were life long friends.
At the time Julia used the wet collodion process printed on albumen paper. It's a difficult and can be a tad bit dangerous if you don't know what you're doing and I will gladly admit I don't know how and where to start with that type of process, let alone working with combustible chemicals. Yikes!!! I think I will leave that old time technique to the past!
So, in the spirit of Julia's work, I've always admired her portrait of "Florence". I love everything about the subject and the results of this simple beauty.
I wanted to see if I could replicate this process, although I don't have the tools or skill set for the wet plate collodion process, I did replicate the film look in a digital format which presented other sets of challenges.
I want to thank my awesome model/friend Hannah for standing in the cold, wind, and rain on this particular day I photographed her and to my other wonderful friend/stylist Josie Foster who helped me put this homage together.
I look forward to visiting the Isle of Wight someday.
I hope you enjoyed my little history lesson and my "In the spirit of.....Julia Margaret Cameron" Portrait of "Hannah"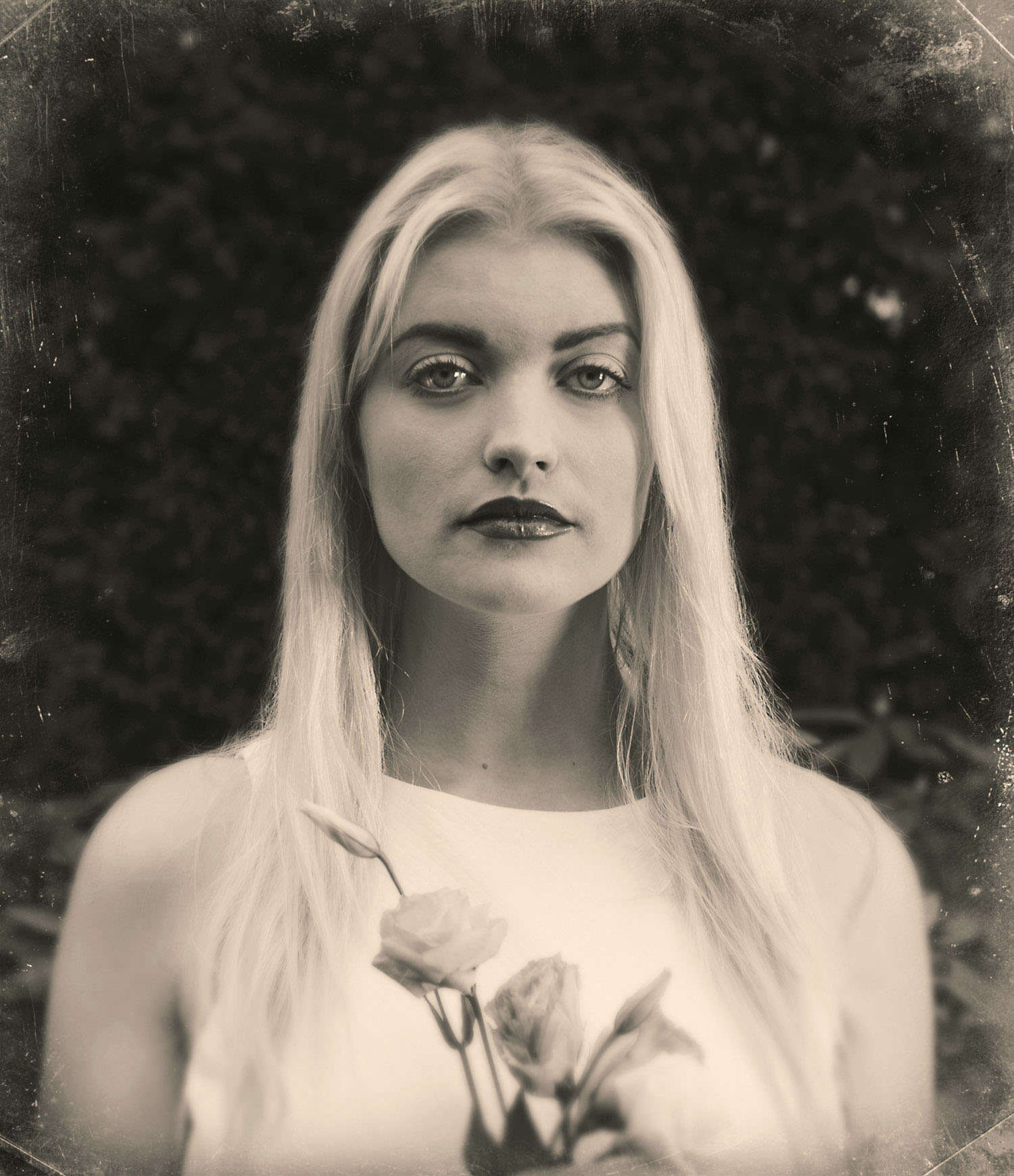 © All Rights Reserved. Do not copy or reproduce without written permission