Consider me your photographic documentarian.
I am a portrait and lifestyle photographer based in Woodinville, WA and servicing the Greater Seattle area.
I graduated from The Art Institute of Seattle with honors in fine art photography.
I've worked in commercial photography participating in advertising campaigns for major companies as well as photographing charity events for Auction of Washington Wines benefiting Seattle Children's Hospital, Alaska Airlines Dinner with Russell Wilson, and In Concert for Cancer with Grammy Award Winner Judith Hill to name a few.
However, my main passion is creating beautiful stylized portraiture that's all about you.
I am an active member of American Society of Media Photographers (ASMP), American Photographic Artists (APA National) and in my hometown of Woodinville, I am an active volunteer member for the Woodinville Arts Alliance (WAA) in helping promoting the arts , installation of arts and artists.
My Artist Statement
I am drawn back to film photography in this fast paced digital era we live in, simply for its beautiful complexities.
Film is where it began without knowing the results until it is developed and fixed. I am in love with
the textures, the artifacts and the uniqueness from immersing in the alternative processes.
Showcasing people and faces today with the light shining on their soul and telling their story in a beautiful single portrait or
series of portraits bringing back the nostalgia of the 19th century photographer to which I have great respect and appreciation.
My Mission Statement
As a narrative story-teller, I create an environment and set the mood to help you feel comfortable in the moment and bringing out your authentic self, which also includes a lot of laughter and that joie de vivre all the while capturing your great essence. I strive to make your session a most comfortable and a safe place where it's okay to be you!
Artfully documenting you with influences in photojournalism, fine art with a touch of fashion.
My goal in collaborating with you is to create treasured heirloom memories to cherish forever.
A w a r d s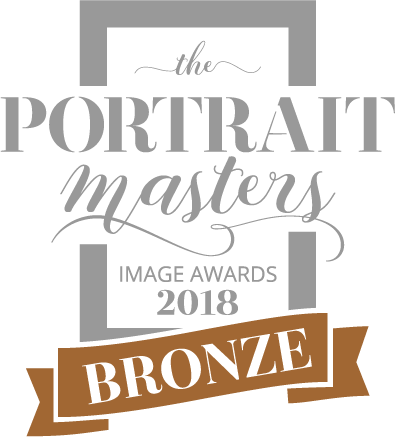 P r o f e s s i o n a l A s s o c i a t i o n s
---
Praise from clients
"Chelle was a dream to work with for my daughter's senior photos. She was so accommodating with our busy schedule, and was flexible with the weather when it wasn't cooperative. The turnaround time, receipt of the photos and her communication exceeded my expectations. I would highly recommend her for a unique heart felt photo story experience! Thanks Chelle!"
Angela C
"Chelle is fantastic! She really took the time to listen and get to know what I was looking for and provided a very personal and professional service. She photographed my wedding, took maternity photos (with two crazy dogs) and was very patient during a fussy newborn shoot. I love the passion and soul she pulls out of situations and captures in her photographs. I will continue to use Chelle for all our photography needs."
---
A Fun Promotional Video